Faith have revealed their NYD party is to be headlined by Paranoid London. The three roomed affair already has a proper Faith line up with DJ Paulette, Pal Joey, Lenny Fontana, Ross Allen, Nancy Noise and more joining the Faith residents, so this addition is the icing on what was already a very decent looking bit of dessert.
The London duo will be the perfect tonic for the Faith New Years All day party as they deliver their unique live set that was developed during lockdown and will sit perfectly alongside DJ Paulette, Fidel and of course Terry and Stuart in the House room. We're pretty confident that line up is going to provide something very special and another Faith party that will be etched in the memory.
Check out the full line up below and click here to purchase your tickets for the all dayer.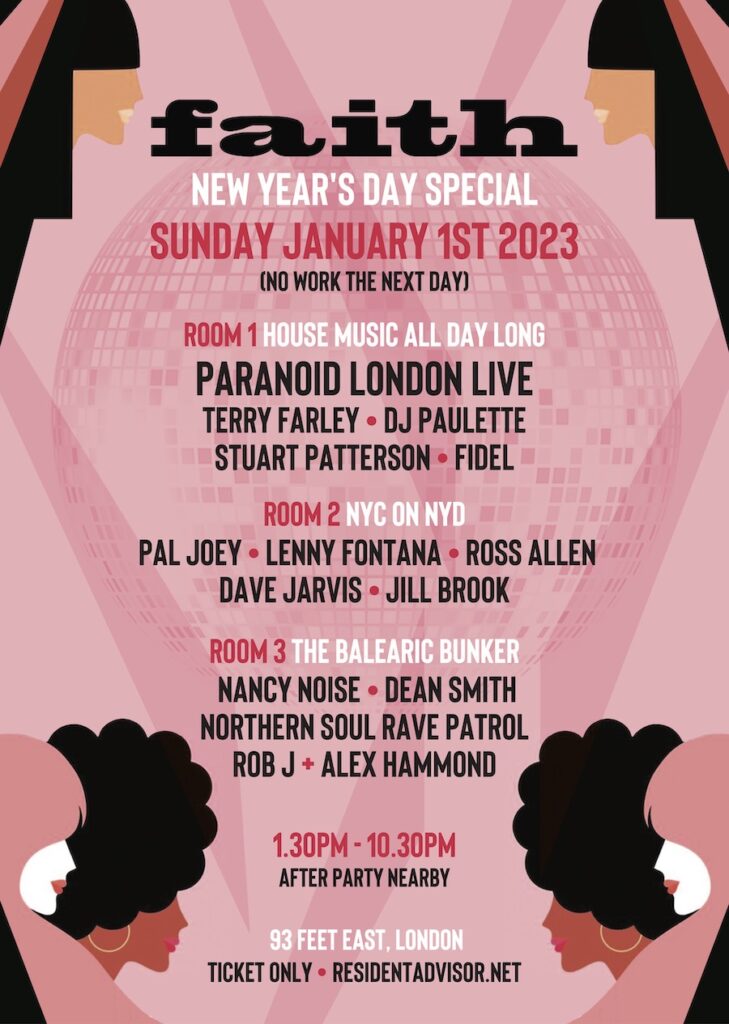 0
0