LondonHouseMusic.com was launched in 2007 by London DJ and promoter Stuart Patterson who needed an umbrella website for his numerous events including Faith, The Canal Party and those at East Village which were headlined by the A list of the house music world including Kerri Chandler, Derrick Carter, Joe Claussell, Carl Craig, DJ Sneak, Danny Krivit, Paul Woolford, Spen and Karizma.
Stuart asked Barry Eaton who was already handling PR for the above events to run the website and social media side of LHM plus the mixcloud page with over 15k followers, which now hosts 170 shows and counting from some the greatest names and labels in house music.
Stuart Patterson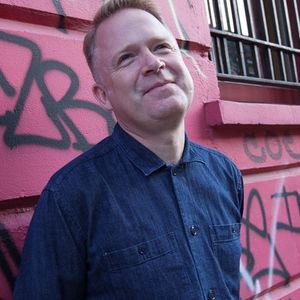 Stuart's long career in the music business has seen him travel the world DJing many times in Brazil, India,  Norway, Germany, New York, Croatia, Spain, France, Thailand, Portugal, South Africa, Belgium and some of the world's hottest house spots including The Smart Bar in Chicago, Red Zone in Italy, D-Edge in Sao Paolo, Space, DC10 and Pacha in Ibiza and numerous appearances at London and the UK's leading house clubs.
Stuart also released four compilations in the 2000's and ran his own label Transfusion records and also bar, The Lodge in the same decade before launching the much loved East Village Club. He also co-owned and launched (in 2014) a record shop, Love Vinyl and has been presenting his monthly radio show on mi-soul.com since 2013 while still regularly promoting some of London's best loved house nights of the past twenty years.
He has recently relaunched the hugely missed Faith fanzines and parties (alongside Terry Farley and Dave Jarvis) in partnership with the mighty Defected Records. faith.london
Barry Eaton
Barry has been involved within London's house music events since 2001 when he and two dancefloor cohorts created the infamous Ping:Pong:Pussy, a party that ran monthly events booking both international and local London DJs, alongside a weekly debauched Thursday night that ran for two and a half years in Soho. Always very much working behind the scenes, once PPP came to a conclusion, his natural progression was into venue programming and event, DJ and music PR, working with an array of great venues, events and artists along the way.
As a DJ, he has cultivated the art of the warm up both for PPP and beyond and continues to DJ both in London and Valencia where he splits his time.
Barry is the main man behind the site and LHM's social media. He also presents his regular 'Label Business' interviews and 'Review Mixes' as he has developed the site beyond LHM related events to incorporate essential new house releases.

To contact either Stuart or Barry, please visit our Contact page and send them a message.